About Cody Party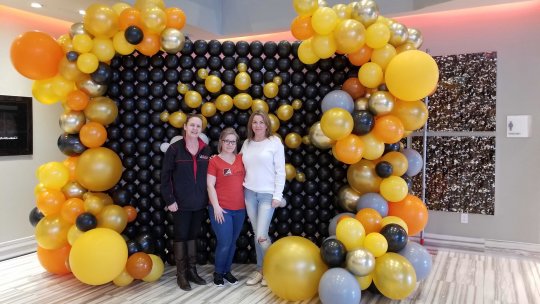 Kaleidoscope of Hope Event at the Ottawa Infinity Centre February 2019
Wowza Logo Balloon Wall

Welcome to Codyparty.com. This is where you will find everything that you need to make your next event a great one. Our full service party centre offers you party rentals and a full line of world class balloons. You are able to prepare and order for your special event with a click of your mouse.

At Cody Party Centre every event is a special event. We provide high quality, party equipment and supplies for all your special events such as weddings, bar/bat mitzvah's, dinner parties, theme parties and corporate events.

What more could we do for you?
How about cleaning up all the soiled dishes? Just scrape off the dishes, return them to the shipping crates, send them all back ...and we do the dishes!

Our belief is, that customer service is the key to our success. We strive to build a party centre that continually updates the product lines to maintain the cutting edge image we are so proud of. Our commitment to excellence is what has kept our valued customers returning time and time again.

Cody Party Centre is Ottawa's largest, locally owned, full party service company servicing the Ottawa and surrounding areas. Be sure to visit our customer friendly showroom. Feel free to browse for ideas or create and customize your own demo table with the various linens, dishware, stemware and centerpieces. Also, be sure to check out our tent layout program. The program is designed to help you customize and create the best possible layout for your special event.
General questions

, comments and suggestions regarding Cody Party Stores should be directed to: nepean@codyparty.com
Any questions

, comments, concerns regarding this web site,
please contact: Natalie Cody nc@codyparty.com


Have an amazing day!!!