We Will Price Match!
Yes...We Will Price Match!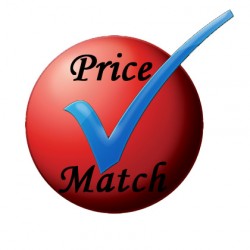 At Cody Party Centre,



We Want Your Business!!!
We appreciate your business and all of the effort that you put into having a faboulus event. We think you deserve the quality and service that's come to be expected from Cody Party.
On your Event Day you should have the best - and that means we want to be working with you!
If you receive a better price we ask that you let us know - we'd love to have your business. We will beat any local competitors price by 5%!
Please give us a call or email us and we will do everything we can to make sure you end up with the quality of product and service that every customer deserves on a Special Day!
Cody Party Centre will gladly make every effort to price match exact itemes, including matching supplier and procuct number - please note that are we are only able to attempt to price match product from the same local market. Although we make every effort to price match, unfortunaltly we are not able to do it in every case!! We want to ensure that we are around for a long time and not just a good time!!!